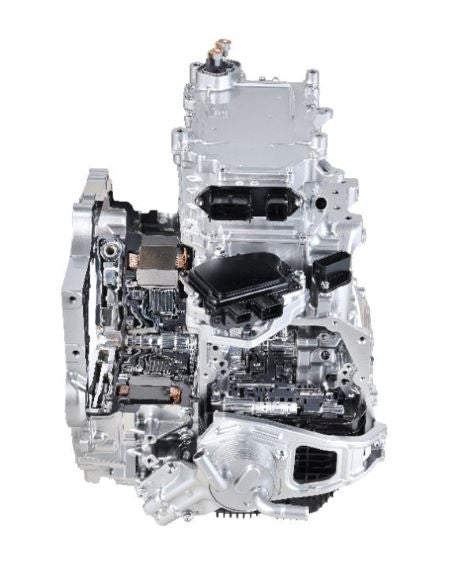 Blue Nexus Corporation, Assisin and Denso announced that they have jointly developed a new one-motor hybrid transmission for Toyota's new Crown crossover RS, which will go on sale in autumn 2022.
The transmission integrates the newly designed Direct Shift-6AT with a driving motor and an inverter and, the suppliers claim, "features high acceleration performance and contributes to increased fuel efficiency".
"In conjunction with the axle mounted in the rear of the vehicle, [transmission] Taking full advantage of the 2.4-litre turbo engine that achieves driving performance appropriate for a premium vehicle, contributes to enhancing the attractiveness of Toyota's new Crown," he added in a statement.
Rapid acceleration response was achieved by using a newly developed, highly heat-resistant starting clutch and advanced controls. The high torque assist effect is due to a newly designed driving motor combined with a direct shift six-speed automatic transmission.
The clutches to propel the vehicle and shut down the engine are under coordinated control so that the engine can be shut down smoothly and silently when switching from electric drive mode.
The driving motor was "considerably" downsized by reducing the length of the stator shaft, as achieved by newly developed production technology, which includes the coil expansion assembly, as well as cooling the coil and optimizing the magnet layout.
The large diameter flat motor enabled two clutches to be placed inside the motor rotor, making it possible to prevent an increase in the overall length of the powertrain. The packaging was improved by using an 'electromechanical integration structure' under the bonnet in which an inverter is mounted directly on top of the transmission.