key events
Pope Francis welcomed the departure of grain-carrying ships blocked by Russia before Ukraine's Black Sea ports, saying the breakthrough could be a model for talks to end the war in Ukraine.
In his weekly address to pilgrims and tourists in Saint Peter's Square on Sunday, Pope Francis said:
This step shows that it is possible to communicate to reach a tangible result, which helps everyone.

This incident presents itself as a sign of hope and it is my heartfelt wish that by following this path, it will be possible to end the fighting and reach a just and lasting peace.
Ukrainian President Volodymyr Zelensky has called For strong international response to Russia's "nuclear terrorism" After the news of new shelling at the Zaporizhzhia Nuclear Power Plant. During a phone call with European Council President Charles Michel, Zelensky called for a ban on the Russian nuclear industry and nuclear fuel, the Ukrainian leader wrote on Twitter.
UK Defense Secretary ben wallace welcomed today's decision Sweden To be among the countries contributing to a UK-led program to train Ukrainian personnel in the UK.
More details about the training program can be found in this last month's report.
The State Atomic Energy Company of Ukraine, Energoatom, One worker was injured on Sunday when Russian forces fired again at the Zaporizhzhya nuclear power plant, the largest in Europe, on Saturday evening.
It said on Telegram that the site of the plant's dry storage facility, where 174 containers with spent nuclear fuel are stored in the open air, had been hit by rocket attacks.
Here is the UK Defense Ministry's latest intelligence update on Ukraine.
US Secretary of State Antony Blinken arrives in South Africa On Sunday, a three-nation tour aimed at countering Russian influence on the continent, AFP reports.
The visit follows Russian Foreign Minister Sergei Lavrov's extensive tour of Africa late last month.
South Africa remained neutral in Ukraine warRefusing to join Western calls to condemn Moscow, which had opposed apartheid before the end of white minority rule in 1994.
Pretoria said in a statement that Blinken would hold talks with his South African counterpart Naledi Pandor on Monday and also announce the US government's new Africa strategy. They will "discuss the ongoing and recent developments relating to the global geopolitical situation," it said.
The State Department last month called on African countries "to address the most important issues of our day, from promoting an open and stable international system, to shaping our technology to tackle the effects of climate change, food insecurity and global pandemics." – Strategic player and important partner". economic promise".
Blinken, who is on his second visit to Africa since his appointment early last year, is due to leave for the Democratic Republic of the Congo and Rwanda later this week.
this analysis by Guardian Africa correspondent Jason Burke Lavrov's tour gives a good insight into the fight for influence on the African continent. You can read it here:
more information about Ships that have left Ukrainian ports. Turkey's Defense Ministry said they included Glory with a cargo of 66,000 tonnes of corn bound for Istanbul and 44,000 tonnes of corn-laden Riva Wind, heading for Iskenderan in Turkey.
It said the other two ships leaving Ukraine were the Star Helena, which carried 45,000 tons of food cargo to China, and the Mustafa Nekati, which was carrying 6,000 tons of sunflower oil and was headed for Italy, Reuters reports.
JCC also said that it is close to finalizing shipping procedures to regularize operations to support the implementation of the grain deal. The procedures were expected to be published earlier this week, it said.
The first four ships under the agreement left Ukraine last week.
The JCC said it has also authorized the movement of the incoming Osprey S to Chernomorsk, pending inspection. The ship is currently at anchor in the northwest of Istanbul and was due to be inspected on Sunday.
On Saturday, JCC completed an inspection of Navistar, which had been cleared for sail, and its joint inspection teams were to continue inspecting the remaining two ships that departed from Ukrainian ports on Friday.
The Ukrainian embassy in Lebanon said the first ship to leave a Ukrainian port under the deal would not reach Lebanon on Sunday. Rajoni had left Odessa last Monday carrying 26,527 tonnes of maize. The embassy told Reuters the ship was "delayed" and "not arriving today", with no details about a new arrival date or the reason for the delay. Shipping data on MarineTraffic.com showed Rajoni off the Turkish coast on Sunday morning.
an officer with Russian occupation officers in Ukraine's Kherson region have died after an assassination attemptLocal Moscow-backed officials said..
Local official Katerina Gubareva, the deputy head of Kakhovka district, Vitaly Gura, "died from injuries", reports AFP.
A source in the Russian-backed administration told TASS news agency that Gura was attacked at home on Saturday morning and was seriously injured by gunfire.
Kakhovka is about 80 kilometers (50 mi) east of the city of Kherson.
Multiple assassination attempts against officials have been reported in Ukrainian territories seized by Russia since the start of its military operation in Ukraine in February.
Four more ships carrying food left the Black Sea ports
Four ships carrying Ukrainian food items set sail from Ukraine's Black Sea Ukrainian and Turkish officials said on Sunday the port as part of a deal to unblock the country's maritime exports.
Four bulk carriers were loaded with more than 160,000 tons of corn and other food items, Reuters reports.
The resumption of grain exports is being overseen by a Joint Coordination Center (JCC) in Istanbul where Russian, Ukrainian, Turkish and UN personnel are working.
The United Nations and Turkey brokered the deal last month after the United Nations warned of a possible outbreak of famine in parts of the world due to a halt in grain shipments. Ukraine which had slashed supplies and raised prices.
Before the invasion, Russia and Ukraine together accounted for about a third of global wheat exports.
The JCC has authorized the departure of a total of five new ships through the Black Sea Corridor: four ships carrying 161,084 metric tons of food items bound out of Chornomorsk and Odessa, and one inbound. the first four ships left Ukraine Under the agreement last week
Russian shelling reported in dozens of cities
Ukrainian military said Russian shelling was recorded in dozens of cities on the Eastern and Southern Fronts.
Ukraine's military said late Saturday that Russian forces had opened fire on dozens of frontline towns and were trying to strike six different areas of the Donetsk region, all of which could not hit any territory, Reuters reported. failed to achieve and was held back by Ukrainian forces. Reuters could not confirm claims from both sides about developments on the battlefield.
President of Ukraine Volodymyr Zelensky said on Saturday that its forces had "achieved powerful results" in the past week in destroying Russia's logistics supplies and rear bases.
He said in a late night address:
"Every attack on the enemy's ammunition depots, on their command posts, and on the accumulation of Russian equipment saves us all lives, the lives of the Ukrainian army and civilians.
Reuters also reports:
Russia's war in Ukraine is about to enter a new phase, with much of the fighting shifting to a roughly 350-km (217-mile) front that stretches southwest from near Zaporizhzhya to Kherson, British military intelligence said.
North Macedonia Ukraine's senior aide to the presidency, Mykhailo Podolik, said it had agreed to supply tanks and planes to Ukraine to help stop Moscow's current offensive.
Next Weapons Package for Ukraine From United States of america was expected to be $1 billion and includes war for long-range weapons and armored medical transport vehicles, sources informed on the matter told Reuters.
on more Zaporizhzhya Power Plant
Reuters reports:
The shells collided with a high-voltage power line at the plant, prompting operators to disconnect a reactor even though the radioactive leak was not detected. The plant was captured by the Russian military in early March, but it is still run by its Ukrainian technicians.
Ukraine's state nuclear power company Energoatom blamed Russia for the damage at the power plant.
Russia's defense ministry accused the Ukrainian military of shelling the plant, saying the radiation leak was averted only by luck.
The United States accused Russia of using it as a "nuclear shield", while Russia's Defense Ministry said damage to the plant was avoided only thanks to the "efficient, competent and effective actions" of its units. was.
IAEA Director General Rafael Mariano Grosic said in a statement on Saturday:
I am deeply concerned by yesterday's shelling on Europe's largest nuclear power plant, which underscores the real risk of a nuclear disaster."
Both sides have accused each other of engaging in "nuclear terrorism".
Read more here:
IAEA expresses concern over nuclear plant shelling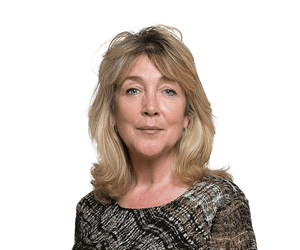 Caroline Davis
Good morning and welcome to the blog, where we begin with a roundup of the latest developments.
The head of International Atomic Energy Agency There has been serious concern about the shelling of a nuclear power plant in Ukraine. Ukraine's prosecutor general's office said it had opened criminal proceedings against a rocket and artillery shelling by Russian forces. zapsorizia power plant on friday
Ukrainian military said Russian shelling was recorded in dozens of cities Along the eastern and southern front lines.
head of of Amnesty International Ukraine's office disagrees with the human rights body, saying the group has accused Ukraine's armed forces of endangering civilians by deploying troops in residential areas during the Russian offensive.
For the first time since the start of the war, a foreign-flagged ship arrived in Ukraine on Saturday and will be loaded with grain, Ukraine's infrastructure minister said.
I am Caroline Davis And will keep you informed of other developments throughout the day. You can contact us at [email protected]