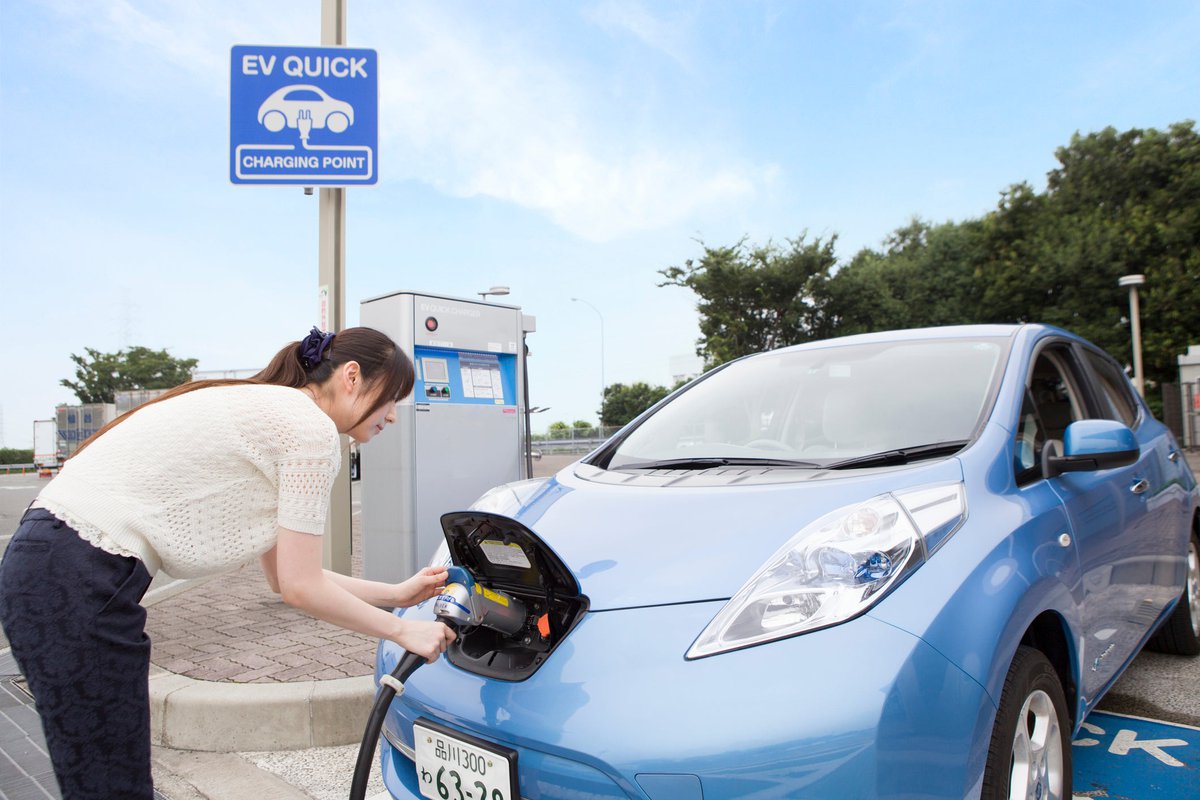 Talk about helpful handouts.
---
key points
At a time when gas prices are on the rise, electric cars are an attractive buy.
A state is offering residents a financial incentive to go for electricity.
---
While there has been some relief for consumers regarding gas prices in recent weeks, the cost of refueling a vehicle remains high. And so it should come as no surprise that more people may be thinking of swapping out their standard vehicles for electric cars that don't require gas at all.
Of course, the problem with going this route is the initial cost. Many people do not have enough money in their savings to cover the cost of any car, let alone an electric car. And while the cost of an electric vehicle can vary based on model and features, generally speaking, it costs more to buy an electric vehicle than one that runs on gas, meaning consumers can look to more expensive auto loans. Huh.
But one state is taking steps to make it easier for drivers to buy electric vehicles. And the residents there may want to take advantage.
Up to $4,000 in incentives
New Jersey is invested in getting its drivers to abandon their regular vehicles and replace them with electric vehicles. And to that end, it is offering financial incentives.
The state will pay up to $4,000 for electric vehicles that cost less than $45,000, and up to $2,000 for vehicles with a price tag of $45,000 to $50,000. It will also offer $250 for the cost of a home charging station. In addition, New Jersey is spending $4 million to help install charging stations for residents in condo complexes and apartment buildings.
Should you buy an electric vehicle?
Electric vehicles are somewhat of a mixed bag. Here are some benefits:

You will help the environment.
You don't have to spend money on the pump.
But there are also some drawbacks:
You will typically spend more than you would for a regular car purchase.
Even though fuel costs are high, it can take a long time to offset your investment in the form of savings on gas.
You may spend more on auto insurance, as electric vehicles come with complex components that cost more money to fix.
You may struggle to find charging stations away from your home, as they are not nearly as ubiquitous as gas stations.
If you are thinking of getting an electric car, it will help to assess your driving needs. For example, if you take very long road trips, you may find that having an electric car is not convenient, as it forces you to take extended stops to recharge. On the other hand, if you do more local driving, you may find that an electric car works well for you.
All told, the decision to get an electric car is not an easy one. But if you live in New Jersey, you can take some rest that the state will at least help you cover the cost of your vehicle. In fact, the above incentives must be applied at the point of sale, which means you should get them in advance, as opposed to paying out of pocket for an electric vehicle and waiting for reimbursement. This should certainly sweeten the deal for New Jersey drivers who are going electric.
Ascent's Best Car Insurance Companies for 2022
Ready to shop for car insurance? Whether you're focused on pricing, claims handling, or customer service, we've researched insurance companies across the country to provide you with the best-in-class selection for car insurance coverage. Read our FREE expert review To start today.