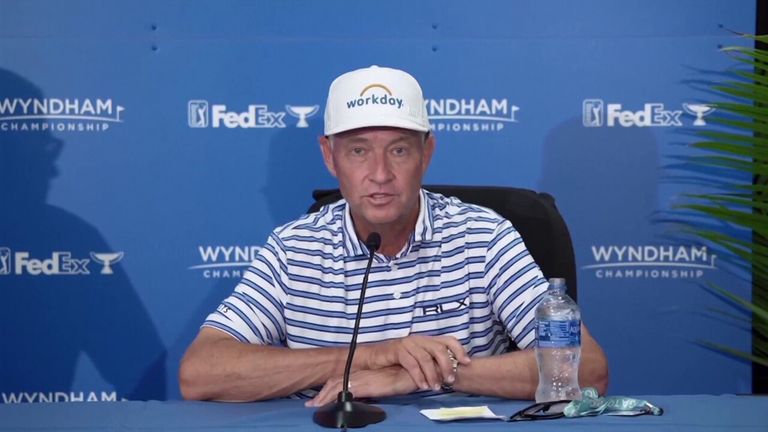 USA Presidents Cup Captain Davis Love III Has Signed a Key Player Boycott If LIV Golfers Are Able to Return to the PGA Tour

USA Presidents Cup Captain Davis Love III Has Signed a Key Player Boycott If LIV Golfers Are Able to Return to the PGA Tour
Phil Mickelson and Ian Poulter are among 11 LIV golfers who have filed an antitrust lawsuit against the PGA Tour to challenge their suspensions.
The group includes three players – Talor Gooch, Hudson Swayford and Matt Jones – who are seeking a temporary ban order to be allowed to compete in next week's FedEx Cup play-offs.
The complaint and application for a temporary restraining order were filed in the US District Court for the Northern District of California.
Bryson DeChambeau, Abraham Anser, Carlos Ortiz, Pat Perez, Jason Kokrak and Peter Uyhlin are other players putting their names in the suit, arguing that the PGA Tour is trying to damage their careers.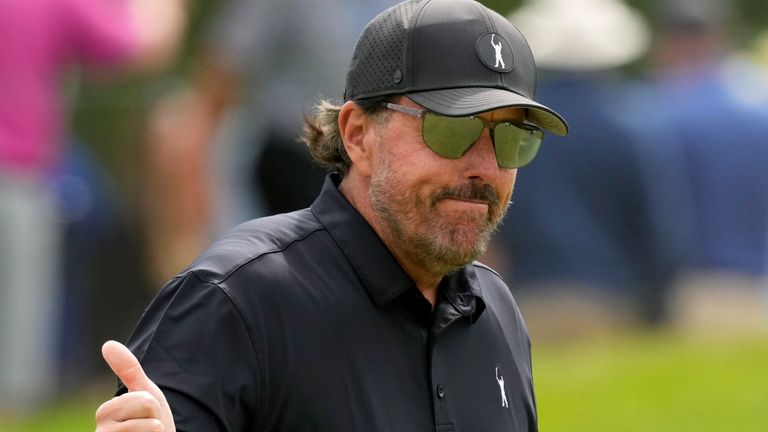 "The Tour's conduct serves no purpose other than to harm players and prevent the entry of the first meaningful competitive threat the Tour has faced in decades," the lawsuit states.
"This action is intended to eliminate the PGA Tour's competitive rules and practices that prevent these free-contractor golfers from playing when and where they choose to."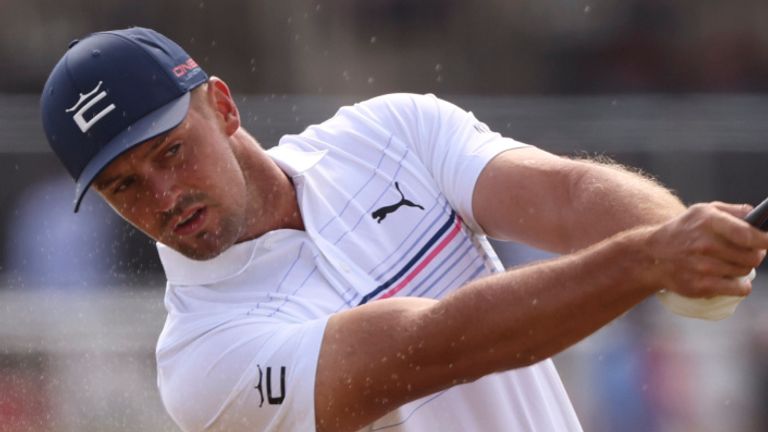 The PA news agency has contacted the PGA Tour for comment.
Poulter was one of three members of the DP World Tour to have received a temporary suspension of his suspension from July's Scottish Open, pending a determination of his actual appeals.
Players were also fined £100,000 for participating in the first LIV golf tournament in June after being turned down for a required release.
Former Ryder Cup captain Davis Love said Tuesday that PGA Tour players could take the "nuclear option" of boycotting if the LIV Rebels successfully challenge their suspension.
"If LIV players get sued and they are allowed to play on the PGA Tour, players are very fed up with it," Love told a news conference ahead of the Wyndham Championships.
"We understand that we make the rules on the PGA Tour and the commissioners are enforcing our rules and we don't want those people to come play, come and cherry-pick our tournaments.
"We have all the cards. We tell the FTC [Federal Trade Commission] And to Washington, 'No, we support the rules. We don't want those guys to play. We don't care what the courts say.
"The nuclear option is to say 'Okay, if they have to play at our events we won't'."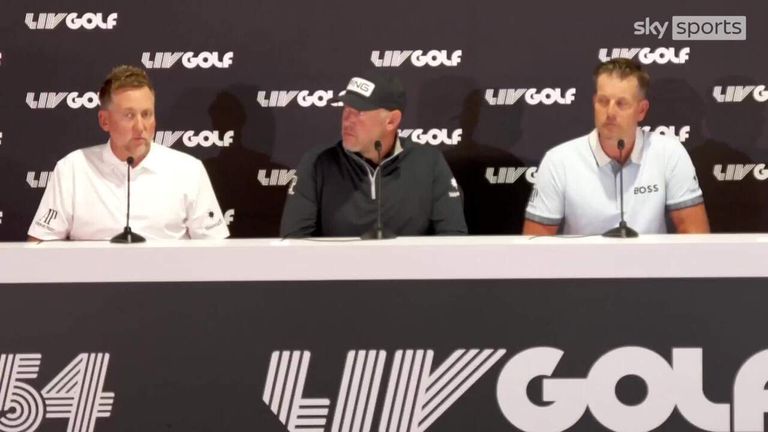 Ian Poulter and Lee Westwood say they are unsure of their Ryder Cup playing status
Being suspended from the PGA Tour means players such as Dustin Johnson, Brooks Koepka and Patrick Reed cannot represent the United States in September's President's Cup, when Love will captain the team.
"I told the players I've talked to them whether they're gone or are thinking about leaving, it's your decision and you do what's right for you, but understand [the] Result," added the love.
"I tried to sound like my father and I was probably not very good at it. I didn't argue. I said you could be Tiger Woods or you could be banned from the game, take your pick.
"But understanding the consequences, you signed up for these rules. I had to commit by last Friday or I didn't get a chance to play this week. I have to play 15 tournaments or I don't get to vote and I don't make my retirement." You have rules you have to follow.
"I said you're fixing for breaking a rule which is a big rule and you're going to be punished for it.
"And Jay (Monahan, PGA Tour commissioner) had been saying this for a year and some of them understood, some of them said it wasn't going to happen, and some of them lied, [saying] 'I'm not doing this, I'm not doing that'."
Love admitted he was "blatantly wrong" to say six months ago that LIV wasn't going to happen and that Phil Mickelson would be the only player to jump ship, but added: "I don't know what's going to happen from here, But I know it's going to be a fight and players are getting more and more united against it."
Horsell: It doesn't make any sense. Zalatoris: Players' actions are harmful to our tour. Sink: The Truth Is Starting to Come Out
Several current players discuss the 11 LIV golfers who filed suit against the PGA Tour…
Billy Horschel:
"Why? Why did he need to come and play on the PGA Tour? He decided to go and play on the LIV Tour, he decided not to follow the rules of the PGA Tour.
"They signed multi-million dollar contracts, they're playing for a lot of money. Every single one of them has said they want to play less golf, and so now they're going to play more golf than they do on the PGA Tour?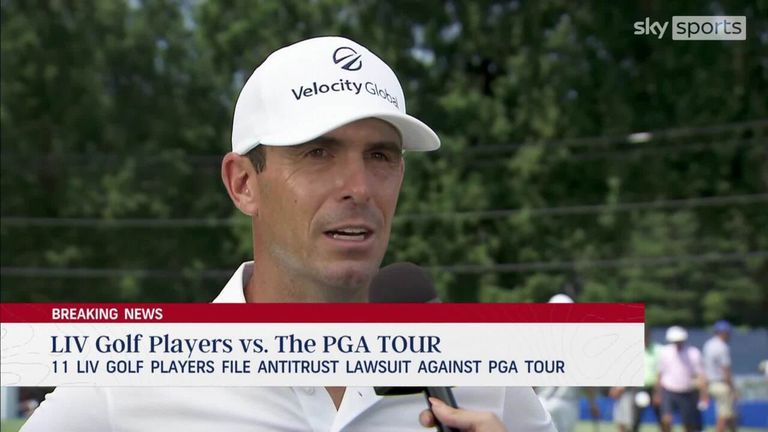 Several current players discuss the 11 LIV golfers who filed suit against the PGA Tour
"They want to spend more time with their family? It doesn't make sense to me.
"The question I keep asking myself and I should be asking them, and maybe the media asking them, is their vision of supporting the PGA Tour?
"They've talked about whether they want to be on the PGA Tour – some of them are – and say they still want to support the PGA Tour, but what is that vision?
"Vision isn't playing a minimum of 15 events a year on the PGA Tour, because then that would be 29 events that goes against what they said earlier: that they wanted to play less.
"Their approach is to cherry pick which events they want to play on the PGA Tour, obviously they will be the invitational, player, high world ranking event and biggest purse event on the PGA Tour.
"And that's not supporting the PGA Tour. These events are getting discounted, so it's disappointing.
"He decided to leave the PGA Tour, and he must obey his employer."
Will Zalatoris:
"You know I understand their argument that we are independent contractors but what they are doing there is detrimental to our tour.
"So you can't have it both ways. We'll see what happens.
"I think if he is allowed to play I would like to see what he did with the Scottish Open, where he put him in his squad.
"I wouldn't mind seeing them in their own fours."
Webb Simpson:
"These guys were well aware of the consequences of going to LIV, so I don't know what their train of thinking is right now with trying to sue Tour, when I'm pretty sure they knew what would happen.
"He will be suspended. The commissioner told us about the consequences of joining LIV long ago, so we'll see what happens."
Kevin Kissner:
"They should just be satisfied with their decision, and stay where they went.
"I spent a lot of time with Hudson Swayford last week, we're still good friends. We have differences and it's a lot about life."
Stewart Sink:
"I think we are starting to see the truth unfold.
"Playing less was not the reason players were going into the second tour. Increasing the game is not the reason players are going into the second tour.
"It's to get paid too much. And so if you say you'll play less but then you go to the lengths of filing a lawsuit to get access to more tournaments, I think you're going to have both of your mouths." Talking from the side."

Get the best prices and book a round on one of 1,700 courses across the UK and Ireland