The Hyundai Ioniq EV range is about to expand – and eventually, the models we'll see will be smaller and more affordable than the current crop.
Hyundai already has the significantly larger and significantly more expensive Ioniq 5 crossover, and the Ioniq 6 sedan is expected in 2023 with a similar price point – between $70,000 and $80,000.
This will be followed by the seven-seat SUV, the Ioniq 7, which is expected to push the limit towards $100,000.
Read more about the Hyundai Ioniq
So where does that leave customers who can't afford or justify that kind of expense for a new electric car? Well they can go shopping for an MG or a BYD, or maybe a Nissan Leaf.
But Hyundai clearly doesn't want that, and so it should come as no big surprise that the brand will soon introduce some smaller and more affordable models – the Ioniq 3 and Ioniq 4.
Interestingly, CarsGuide understands that these models will still sit separately from the existing models from the Hyundai brand – for example, the Kona Electric small SUV will be back for a second bite of the pie when it launches in 2024.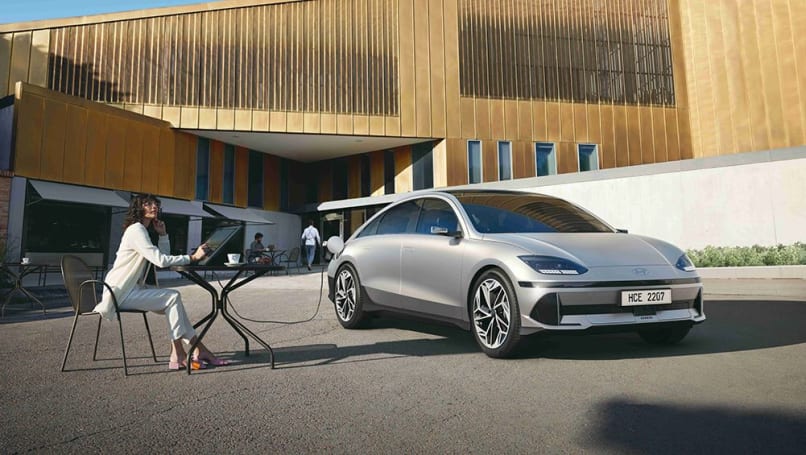 The Ioniq 6 sedan is expected in 2023 with a similar price point – between $70,000 and $80,000.
Simon Lowsby, head of Hyundai's design and styling team, believes that the brand has a lot of scope to expand its Ionic electric car line-up to a more affordable position in the market.
"Look at this space. Of course we are operating on a full bandwidth and we feel the Ioniq brand, as long as we have those three pillars – the biggest wheelbase in its segment, stability and pixels – then we have There are more Ioniqs," he said.
"It's a busy studio – I didn't show you behind the blinds, but there are a few things you'll love," commented Mr.Losby.
The company's head of customer experience, Thomas Schimra, said that the company deliberately approached its Ioniq range – starting at 5 is meant to be an upward trend in both size and price, and also a downward trend, going every which way. There is space for.
"We did it on purpose," he said. "You will see that the way we think about redefining e-mobility is paying off."
Mr Schimra emphasized that Hyundai's interesting play in the Ionic space – offering unconventional body styles, and leaving room to fill in the gaps beyond the existing Ioniq 5, Ioniq 6 and upcoming Ioniq 7 large SUVs, means the company will be able to make its own making space.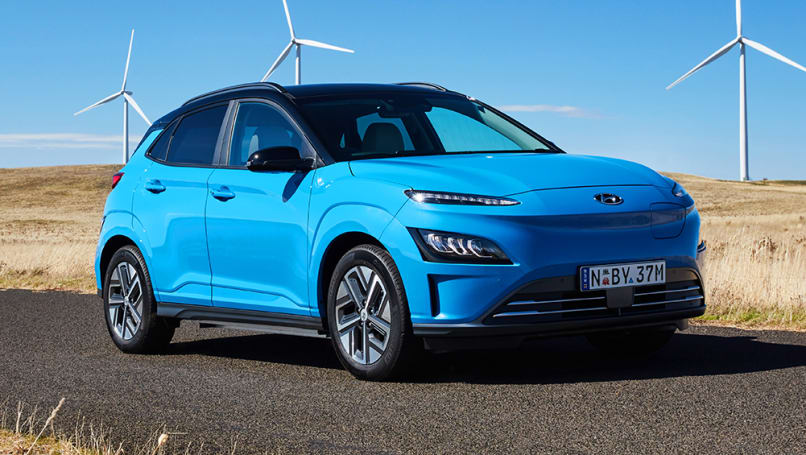 The Kona Electric will be back for a second bite of the small SUV pie when it launches in 2024.
"We have ideas. It's not about quantity. It's not about mass producing and putting any kind of quantity on the road. It's about creating trends, setting trends, recognizing lifestyles and meeting needs." is about.
"If we sell a greater number of these, or others – that was not the intention behind it. The intention was to try things, discover, redefine, change paradigms.
"There's always a risk involved. But we have the freedom to try things out," he said.
What this means for the current mainstream Hyundai line-up, remains to be seen. An educated guess would suggest that the company would indeed continue to develop new generation versions of its most popular products such as the Kona, Santa Fe and others, and that it would choose to offer traditional internal combustion engine (ICE) versions alongside the electric model. can. As in the case of the current Kona.
In addition, Hyundai's Mr Schimra has also stated that the brand will not start producing a pick-up truck with a petrol or diesel ICE engine – instead, he suggested that it will have to be electric or electrified.
Stay with us to find out what Hyundai does with its Ionic line-up and standard range of models – we'll be sure to cover the news as soon as it gets to hand.