Britney Spears is back after her ex-husband Kevin Federline claimed that their sons chose not to see her.
In a new interview, Kevin said that his two teenage boys were embarrassed by their mother's social media photos and decided not to attend her wedding.
Britney said on Instagram that the comments were hurtful and that she had been providing them long before the social media platform was around.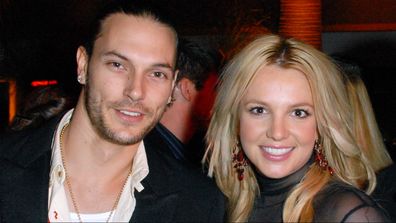 Read more: Dame Emma Thompson sits down with TODAY
Britney also claimed that her mother Lynn Spears suggested she give majority custody of her ex.
In the big news this morning, Top Gun: Maverick Overtakes another box office record titanic As Paramount Pictures' highest-grossing domestic film of all time.
The high-flying Tom Cruise sequel has claimed seventh place in box office sales globally.
Top five highest-grossing movies and currently ahead top Gun there are sequels black Panther, Avatar, Spider-Man: No Way Home, avengers: endgame And Star Wars: The Force Awakens,
Read more: Classic hit songs are making a comeback thanks to new shows, movies
And Woody Harrelson is going viral online for being an unlikely doppelganger.
Baby Cora's mother snapped a photo of the actor with a picture of her and after thousands of likes and retweets, Woody looked at the photo and replied in the most Woody Harrelson way.
He posted a poem on social media titled "Ode to Quora" which read:
"Ode to Cora / You're a sweet baby / Happy to compare / You have an amazing smile / I wish I had your hair".
Watch the full entertainment segment above
Join the TODAY Show family and give yourself a chance to win great prizes by signing up for our weekly newsletter, delivered every Wednesday straight to your inbox with a special message from Carl and Allie. You can sign up here for free,