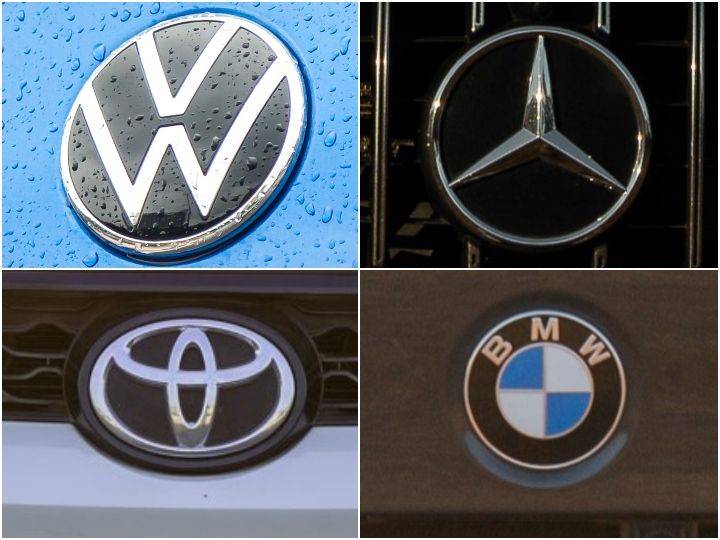 Japanese giants seen this year Toyota overtake Volkswagen To become the world's largest automotive brand. Volkswagen follows closely with Daimler and Ford receiving the following two slots. When we say Volkswagen, we mean the German company as well as its sub-brands.
Similarly, all major brands have sub-brands and the entire industry is basically one big web of brands. Today, we thought we'd sit down and break them down so we could finally figure out which parent companies pulled all the strings in the automotive industry.
Toyota Group

Originating from Japan, Toyota is the largest brand in the world in terms of volume. But, Toyota Group is the parent company and Toyota has three sub-brands which include Lexus, Daihatsu and Hino (commercial vehicles). The now-discontinued Scion was also part of Toyota and targeted younger customers. A lesser known fact is that Toyota holds a 5 per cent stake in both Suzuki and Mazda, while Subaru also holds a 20 per cent stake.
Volkswagen AG

Volkswagen is easily the largest brand in the world in terms of sub-brand ownership, and some of these companies are quite large themselves, making the Volkswagen Group a major force. The German marque is fully owned Audi, bentley, lamborghini, Ducati, Porsche, SkodaSeat, Cupra, Man and Scania.
It also partly owns other brands such as Bugatti and Jetta (China-based). When you think about it, these brands cover everything from mainstream cars to supercars, hypercars, and even superbikes and trucks.
General Motors

GM was the largest carmaker in the US for 90 years, only this year to be overtaken by Toyota. Its four major brands are Buick, Cadillac, Chevrolet and GMC. Based in Detroit, it also partly owns two Chinese brands – Wuling and Baojun.
Stelantis Group

Stelantis follows Volkswagen when it comes to the number of sub-brands under it. some of these are JeepChrysler, Maserati, Lancia, Alfa Romeo, Fiat, Peugeot, Citroen, Vauxhall, Opel, Dodge and Ram. The Stellantis Group is actually a combination of the Italian FCA Group and the French PSA Group. The group is relatively new as it was formed in 2021.
Renault-Nissan-Mitsubishi Alliance

As the name suggests, it is a joint alliance between renault, Nissan and Mitsubishi. The sub-brands of these three firms also come under the alliance. These include Infiniti, DS, Dacia and Alpine.
Mercedes-Benz Group AG

Mercedes-Benz Group has two brands – Smart and Maybach. Very few people know that Chinese brand Geely and BAIC Group hold 9.8 percent and 5 percent stake mercedesrespectively.
BMW AG

Bayerische Motoren Werke AG There are two major sub-brands which are Rolls-Royce And small, It also owns two-wheeler brand BMW Motorrad. bmw It has collaborated with other brands such as McLaren, Toyota and Mercedes-Benz, but has always owned a single one.
Tata Motors

part of huge indian group, Tata Motors Entered the passenger vehicle market in 1991 with the iconic Sierra. It is no secret that Tata Motors owns Jaguar-Land Rover, which was acquired from Ford in 2008. Tata Motors has turned the fortunes of both these brands which were earlier suffering heavy losses under Ford's leadership.
geely

Geely is a relatively new brand established in China in 2002. Apart from Geely, which primarily operates in China, the brand also owns two major marques – volvo and lotus. Volvo, the all-electric sub-brand of Polestar, is also owned by Geely.
Hyundai Group

Korean auto giant just behind maruti suzuki is a global brand with a growing customer base and reputation in terms of volume and market share in India. Apart from Hyundai, it also owns kias and Genesis (the luxury branch of .) Hyundai,
Mahindra

Mahindra In fact it is the world's largest tractor manufacturer by volume. Its passenger vehicle segment is today highly capable with a wide range of SUVs which are also sold in other parts of the world. Mahindra owns the renowned design houses Pininfarina and Automobili Pininfarina which are based out of Italy.
Read also:

These are the major brands currently operating in the global automotive sector. Apart from these, there are also brands like Ford. HondaSuzuki, Mazda, Subaru, Aston Martin, ferrariKoenigsegg, Pagani, McLaren etc, which are standalone with no parent owner. Ford also has its own luxury sub-brand Lincoln while Honda has Acura.