Poetry, Poetry Section – Open Practice in Contemporary Culture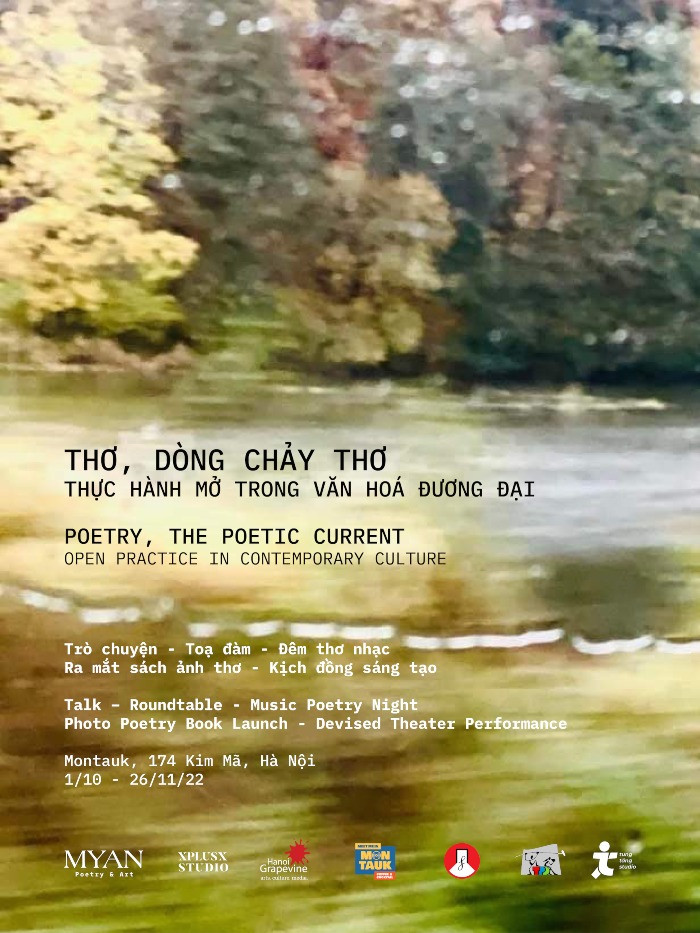 01 October – 26 November 2022
Montauk by LP Club
174 Kim Moe, Ho Nice
In Hanoi, the "Poetry, the Poetic Current – Open Practice in Contemporary Culture" series of events will take place in Montauk by the LP Club from October 1 to November 26, 2022, which will bring a new enthusiasm and diversity to poetry, not only through expressed. The beauty of words, rhymes, rhythm and sounds, but also through visuals, music and theatre. The program is also a co-presentation/co-creation of intellectual voices and creative faces in literary theory, culture and contemporary art practice.
The program will include a talk, round table conference, Sangeet Kavita Raat, photo poetry book release and ready-made theater performances. It aims to share and connect cultural and multimedia art practices associated with poetry. The program is initiated by MYAN Poetry & Art, initiated by LP Club in association with Xplus1 Studio, Montauk, Movie Talent Development Center – TPD, Hanoi Grapevine, Tung Tang Studio and Noirphoto Darkroom-Studio-Gallery.
Events in the program include::
(1) Scholar Ngô Tự Lập. Talk with "Fusion Processing in Literary Form"
Timings: Sat 01 October 2022, 03 PM – 05 PM
Moderator: Hong Mi Lui
(2) (2) music-poem free form jam
Time: Thursday 20 October 2022. 08 PM – 10 PM
Performing Poets and Musicians: Myan, mi-mmi, Mạc Mai Sng, Thế Lng
(3) Round Table Conference: Poetry, Poetic Sections in Contemporary Culture
Timings: Sat 12 October 2022, 09:30 AM – 11:30 AM
speaker: poet, scene mi-mmi; Poet, Mixed Media Myan; Artist, Photographer Phạm Tuấn Ngọc; literature therapist inh minh hong
Host: Poet, film critic Nguyen V Hyepo
(4) Photo Poetry Book Launch "6s.10M.in.MOveMENT"
Timings: Sun 13 Nov 2022, 09:30 AM – 11:30 AM
Author: MYAN
(5) Ready Theater "Love Leaving"
Timings: Fri and Sat 25 and 26 November 2022, 08 PM – 10 PM
Concept: Myan
Director and Cinematographer: Ho Nguyen Long
Charity classical concert "Ryoma Quartet – New Life"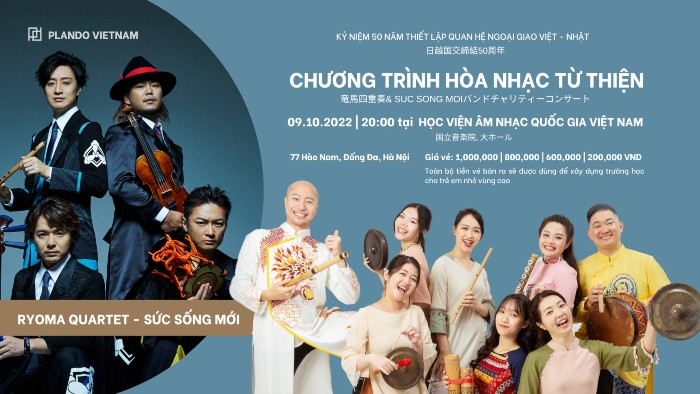 October 9, 8 pm
Concert Hall, Vietnam National Academy of Music, 77 Hao Nam Street, Dong Da District, Hanoi
In the context of the 50th anniversary of the establishment of Japan-Vietnam diplomatic relations, in a context where relations between the two countries are witnessing unprecedented growth both horizontally and vertically, Plando Vietnam and the charity organization Classical Music Program "Vietnamese Music Night for Children" "Organize. With all profits from ticket sales and donations sent to the Fund "Building Schools for Children in the Mountainous Regions of Vietnam", with the aim of promoting cultural exchange between the two countries.
The concert is a collaboration between the artists of the Riona Quartet and the bamboo ensemble Sức Sng Mi (New Life). The Ryoma Quartet and its four members are famous artists from Japan. The Ryoma Quartet hopes to bring Japanese culture to the world through the boundless language of music and to build friendships between the citizens of the countries. The quartet has made successful tours in Spain, Thailand, Malaysia, Bulgaria, South Korea, among other countries.
The Sức Sng Mới Bamboo Ensemble is the only ethnic ensemble in Vietnam to perform elaborate composition arrangements for a symphony founded by conductor Quang Vinh. His style of work has varied from folk music, traditional music and pop music to western room music. The Sức Sng Mới Bamboo Ensemble is one of the few ethnic ensembles in Vietnam to guest perform with leading symphony orchestras in Vietnam and the world. It is also revered as an ensemble that inspires Vietnamese and international audiences in traditional arts.
Plando Vietnam hopes to welcome support and attendance from music enthusiasts and beneficiaries through tickets and donations to achieve the goal of "building schools for children in Vietnam's mountainous regions". The organizing committee begins ticket sales and accepts donations from September 24, 2022.
in the flow of silk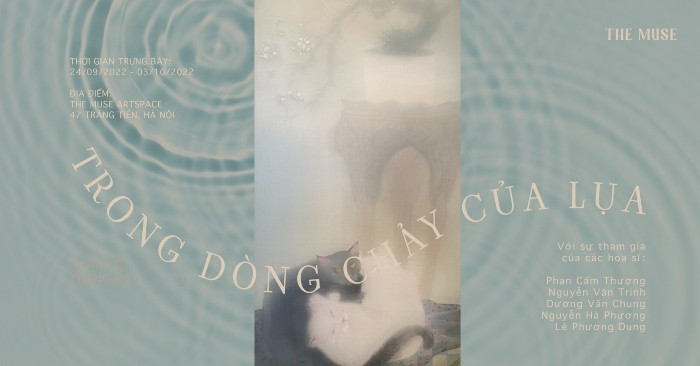 until 3 october
The Museum Artspace, 47 Trang Tien Street, Hanoi
Like art in general, the flow of silk painting remains within the flux of Vietnamese culture, and every milestone achieved by each generation of silk painters is a key element that enhances and shapes the flow.
"New Planets of Agnes"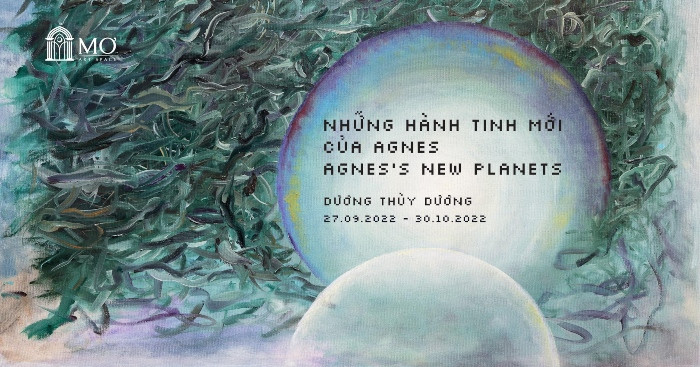 27 September – 30 October
M Art Space, B3 Floor, Apricot Hotel, 136 Hang Trong Street, Hoan Kiem District, Hanoi
Mo Art Space cordially invites art lovers to 'Agnes New Planets' – a solo showcase by artist Duong Thuy Duong. Where do we come from? How do we define ourselves? Are we the product we made? These are questions that Duong Thuy Duong wants to try to reflect in this exhibition together with the audience.
Taking author Milan Kundera's novel "Immortality" as a point of departure – a story about love, the creator and the world, Duong Thu Duong begins his journey by creating dreamy images that captivate his soul. From dazzling, fluorescent landscapes, to defying physical and chemical laws, to ever-changing, redefining human corporations and identities, Duong Thuy Duong opens up dialogue about the contradiction of our evolution with the advancement of technologies. express your point of view.
Duong Thuy Duong (b. 1989) currently lives and works in Berlin, Germany. Inspired by surrealism and abstraction, Duong Thu Duong's paintings speak of the artist's identity, cultural transfer as well as daily life between two different worlds. Her solo exhibitions include "Nothing Likes Us" (2022) and "Where's Lucy" (2019) in Berlin, Germany, "My Agnes" at Eight Galleries, Ho Chi Minh City, Vietnam (2016), "Windows see through". "Coming and Leaving" (2006) at Institut Française, Hanoi, Vietnam (2015), "Seen by Others" (2009) and Goethe Institute, Hanoi, Vietnam (2006).
Duong Thuy Duong also participated in various group shows such as "Migration and Identity" at Goethe Institute, Hanoi, Vietnam (2016), "5 Female Asian Artists" at Gallery Thavibu, Bangkok, Thailand (2012), "Duong Thuy's Fine Art" Duong and Michael Wernitz" at Opera House, Halle/Saale (2009), "10 Years" at the Cultural Center of Bayer, Leverkusen, Germany (2009), "The Emerging of Vietnam" at Gallery Maya, London, United Kingdom (2009) Generation", "Village, City and Dreams" at the Viet Arts Center, Hanoi, Vietnam (2006) and "Harvest" at the Exhibition House of Halle/Saale, Germany (2006).
Collection: Trần Việt Phú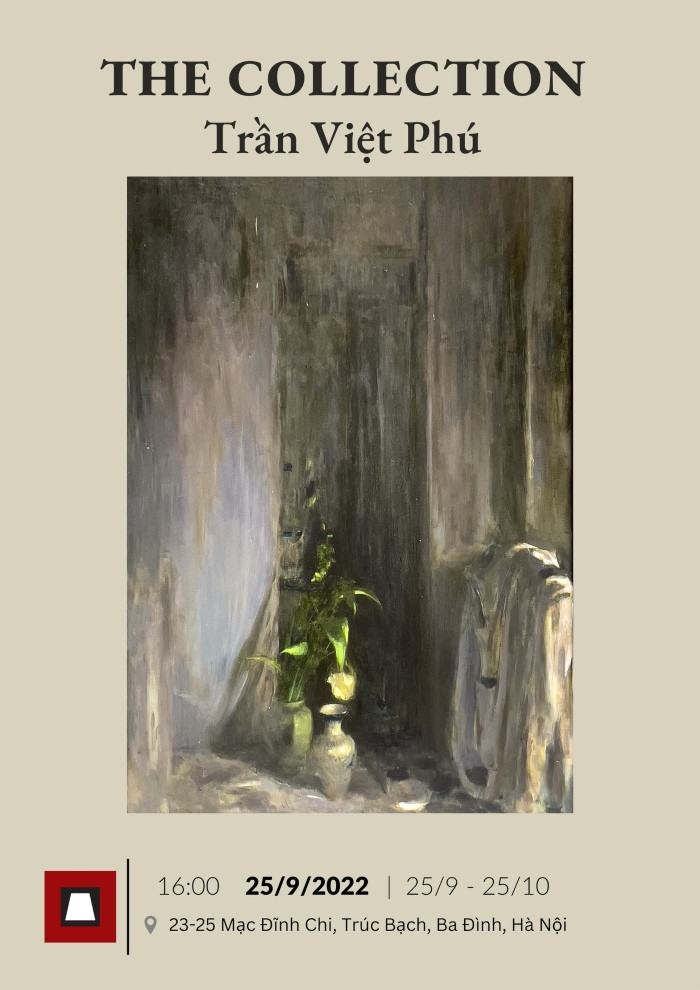 25 September – 25 October 2022, 10 AM – 07 PM
Hanoi Studio Gallery
23-25 ​​Mach nh Chi, Ba nh, Hà Nội
For the past 25 years, Hanoi Studio Gallery has had the opportunity to collaborate with and introduce generations of talented artists, as well as earn the support of many collectors and lovers of Vietnamese art. Those bonds, spanning more than two decades, are the foundation of who we are today.
As a way of honoring and nurturing those invaluable relationships, Hanoi Studio Gallery would like to present The Collection, a range of new pieces alongside pieces collected by renowned Vietnamese artists.
To launch the collections exhibition series, Hanoi Studio Gallery would like to present "The Collection: Tran Viet Phu" with works representing Phu over the past two decades.
Mới/seeing new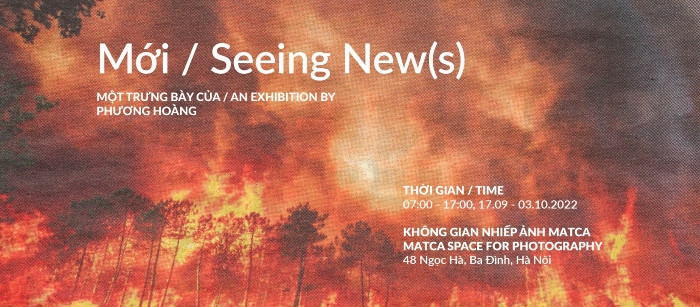 SDIS 33/Handout L'Humanité
October 3, 07 AM – 05 PM
Matka Space for Photography, 48 Ngok Ha Street, Ba Dinh District, Hanoi
2021 has seen the French news agenda sandwiched between the COVID lockdown and the re-election of President Macron. A Reuters report from late January to early February 2022 shows that most news brands have stagnant news consumption and decreased trust.
"Seeing New(s)" by Phuong Hoang produces a visual dialogue, combining images from local media and his own photographs with a touch of humour. She questions the importance of conveying a message through photographs in newsrooms when audiences are flooded with social media on a daily basis.
Phương Hoàng is a visual storyteller who grew up in Hanoi, Vietnam in the 1990s. She uses photography and multimedia approaches to engage and share stories about social and environmental issues, focusing on the underprivileged. Adopting techniques from his journalistic background, Phuong Hoang explores his subject matters conceptually and critically.
Hoang's work has been exhibited at the European Month of Photography, of Bratislava Photo Festival (Slovakia), "The Long Night at the Museum" in Hamburg (Germany), Contact Photography Festival (Canada), Goethe Institute Hanoi (Vietnam) and Ada Slight Gallery has gone. in Toronto (Canada).
Exhibition: Enlightened Curiosity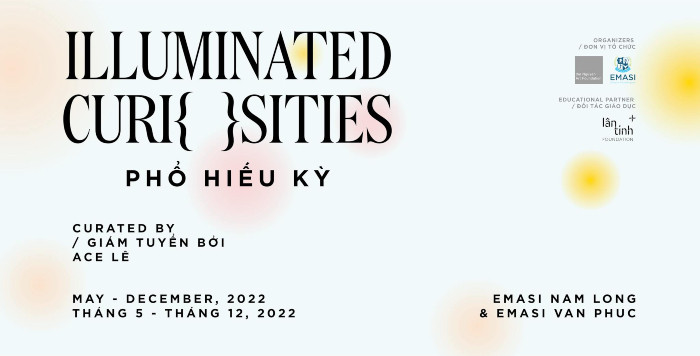 by December 2022
EMASI NAME LONG
147 street no. 8, Nam Long Residential Area, District 7, HCMC
emasi van fuku
2nd Street No. 5, Van Phuc Residential City, Thu Duc District, HCMC
The Nguyen Art Foundation (NAF) proudly invites you to the inauguration of 'Illuminated Curiosities', a group exhibition with 26 artists featuring 46 artworks from within and outside the NAF's collection. Curated by art researcher Ace Lay, with curatorial assistance from Duong Man Hung and Tam Nguyen, the exhibition will take place simultaneously on the campuses of EMASI Nam Long and EMASI Van Fuchs over the course of six months from May to December 2022. 'Illuminated Curiosity' is a collaborative effort between the NAF and the Lan Tinh Foundation.
Italian Film Festival 2022 in Vietnam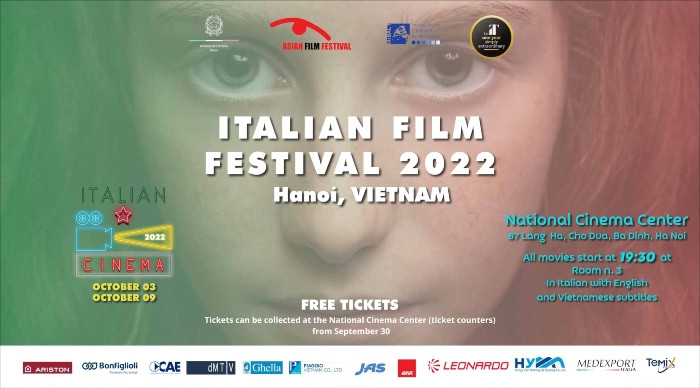 October 3 – 9, 07:30 PM
National Cinema Center of Hanoi, 87 Lang Ha Street, Hanoi
The Italian Embassy in Hanoi is pleased to present the "Italian Film Festival 2022" to be held at the National Cinema Center of Hanoi from 03 to 09 October 2022.
Organized in association with Rome's "Asian Film Festival", the initiative aims to offer the Vietnamese public a glimpse of contemporary Italian cinema. Through drama and comedy, intimate stories and urban urban life, these 7 films depict Italian contemporary society facing new challenges while maintaining deep roots in its past.
Movies will be shown as follows:
October 03 – Everything Will Be Alright (Cosa Sara) by Francesco Bruni
04 October – The Great Silence (IL SILENZIO GRANDE) by Alessandro Gasman
05 October – Doctor on Call (UNA NOTTE DA DOTTORE) by Guido Chiesa
06 October – Giuseppe Bonito. Return of a Girl by (L'ARMINUTA)
07 October – Breaking Up in Rome (LASCIARSI UN GIORNO A ROMA) by Edoardo Leo
08 October – Leonardo di Costanzo. by Inner Cage (Area Pharma)
09 October – The King of Laughs by Mario Martone (QUI RIDO IO)
All screenings start at 7:30 PM in Room N. 3 (3rd floor).
On the opening night, the screening will be followed by talks with renowned Vietnamese journalist and film critic Le Hong Lam and Antonio Termenini, director of the Asian Film Festival of Rome.
Free tickets can be availed at National Cinema Center (ticket counter) from 30th September. Admission on a first come, first served basis to the full capacity of the venue.
The festival will also take place in Ho Chi Minh City from October 10 to 16 at DCINE Ben Thanh (6 Mac Dinh Chi, District 1).
"#It's Time to Act – A Nature Film Festival in Vietnam"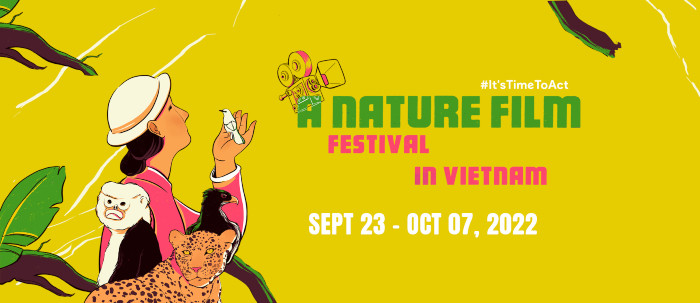 23 September – 7 October
Hanoi
Goethe-Institute | Hanoi
Casa Italia | Hanoi
National Cinema Center | Hanoi
National Documentary and Scientific Film Studio | Hanoi
Alexander Yersin School | Hanoi
"#It's Time to Act – A Nature Film Festival in Vietnam" is the first Nature Film Showcase featuring films based on international and local environments and talks on sustainability and harmony with nature in Vietnam.
"#It's Time to Act – a Nature Film Festival in Vietnam" to join the framework of international activities during Climate Week 2022 (19-25 September), against the backdrop of the United Nations General Assembly, from 23 September to 07 October 2022 it happens. ,
"#It's Time to Act – A Nature Film Festival in Vietnam" is coordinated by the Spanish Embassy in Vietnam with contributions from 14 countries including Europe, Latin America, Canada and Vietnam (Belgium-Vallonie-Brexel, Brasil, Canada) Is. Finland, France, Germany, Italy, Ireland, Norway, Peru, Spain, United Kingdom, Venezuela and Vietnam).
take it (honeygrapevines)