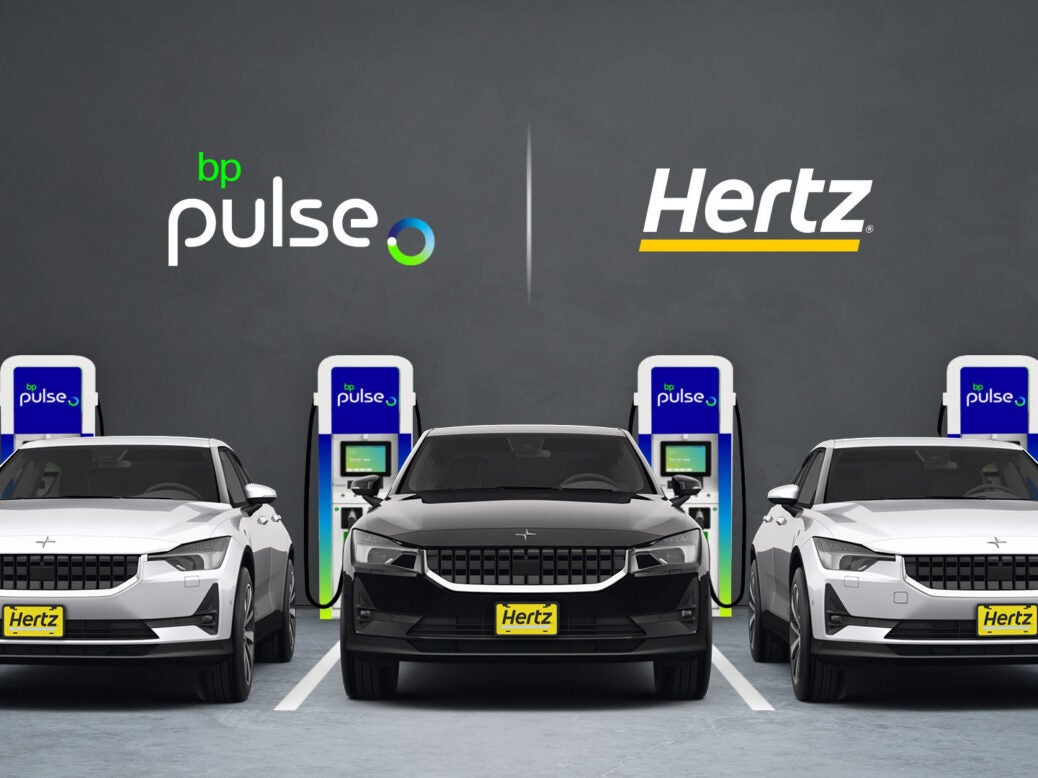 Hertz and BP today announced the signing of a Memorandum of Understanding (MoU) for the development of a national network of EV charging stations powered by the brand BP Pulse Recharging.
Hertz has locations throughout North America that are well suited to its network of fast-charging hubs to serve its customers, including taxi and ride-sharing drivers and the general public.
CEO Stephen Scher said: "Hertz is accelerating the adoption of electrification by investing in the largest rental fleet of electric vehicles in North America and expanding the availability of charging stations."
Through massive purchases from Tesla, Polestar and GM, Hertz has assembled a fleet of thousands of EVs, which are available at 500 locations in 38 states. It aims to make one-quarter of its fleet electric by the end of 2024, with continued growth through acquisitions from various EV manufacturers.
Hertz has invested in thousands of charging stations across all of its locations, and this new deal will enable it to expand its national charging network.
"This is just the beginning for BP Pulse in the United States," said CEO Bernard Looney.
After BP acquired fleet charging and energy management company Emply Power in 2021 and rebranded it BP Pulse, it began installing charging infrastructure at 25Hz locations in 2022.