While two airbags are mandatory in cars across India, Nitin Gadkari says the safety of the rear passengers is also important.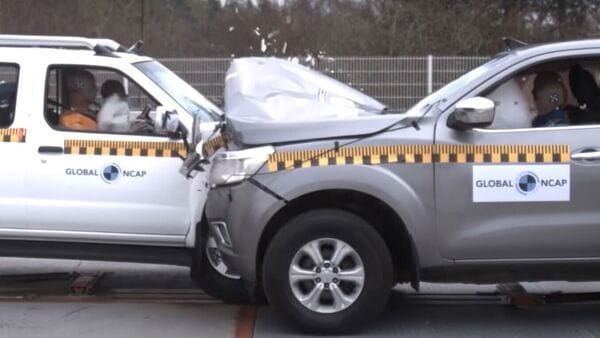 Union Minister for Road Transport and Highways Nitin Gadkari has repeatedly pointed out how India ranks high in the list of countries with the highest number of road accidents. He has also repeatedly highlighted the need for better infrastructure and safer vehicles on the country's roads. As such, the minister recently reiterated that the central government is seriously considering the proposal to increase the number of airbags in passenger vehicles.
Gadkari had earlier highlighted how six airbags in cars could be made mandatory across all variants of any model of vehicle. This will also be irrespective of whether the said vehicle is in the mass-market segment or in the premium or luxury segment. Earlier this week, Gadkari told the Lok Sabha that the intention is to save as many lives as possible in case of an unfortunate incident. "Our department is trying to have airbags for the rear passengers as well, so that their lives can be saved. On an average, about five lakh road accidents occur in India and 1.5 lakh deaths are due to this," he said. , As of now, two airbags are mandatory in cars. The people sitting behind have no airbags for them. cost of an airbag 800, our endeavor is to ensure maximum safety."
Gadkari had earlier highlighted how India ranks third in the list of countries with the highest number of road accidents. He was referring to the World Road Statistics (WRS) 2018 data. While stricter rules and regulations can act as a deterrent against rash driving, there is also a need for increased awareness – both for drivers and pedestrians at large. But as far as indigenously manufactured vehicles are concerned, there is a general consensus that these too need to be made safer. India plans to conduct its own safety rating test – Bharat NCAP – for vehicles by next year. And while building safer cars with more airbags as standard could drive up prices further, the general consensus is that safety should be given the priority it deserves.
First published date: 06 Aug 2022, 09:55 AM IST